PLATFORM VJ10.5
PLATFORM VJ10.5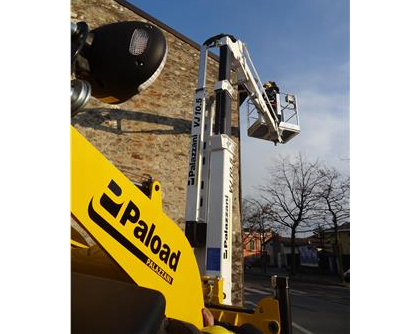 Aerial platforms mounted on tractor, with telescopic boom and basket, for aerial work up to 10.5 m and 4,5 m outreach.
The user can perform the aerial work at 180°, without changing set up and with the stabilizers down, with the basket parallel to the wall of intervention.
Equipped with all safety devices required by the normative, it is very practical to place and use.
Suitable for fast transfers on road in full autonomy, to satisfy all interventions within the same day.
Removable in a few seconds to use the machine, with all its original equipments.
Technical Specification
Length -
10m50
Width -
4m50
Safe Work Load -
200kg
Turntable Slewing -
173°
Aerial Cage -
80 x 120m
Cage Rotation -
90°+90°
Energy – 12V
Diesel + Ac
Weight -
1550 kg