Construction Hoists
Construction Hoists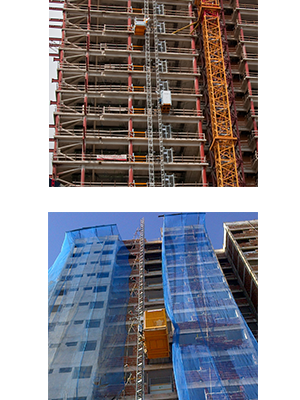 Characteristics and advantages:
Fast and safe installation from the platform/cage.
Fast change from goods to passengers and vice versa.
Low maintenance cost.
Interchangeability of components gives maximum utilization and reduces your capital investment.
Ideal for restoration works inside center sites where space is very important. Can be easily installed in existing stair wells and lift shafts
Easy and fast mobility by crane or forklift.
Low transport cost due to a compact transport package.